How I made $33k from $BTC in a few minutes
Too good to be true? that is true. BTC was projected to make a run, and i did a 50% leverage.
I'm writing this to share my leverage experience. Click bait? no and yes, why?

How i start from 0
Using Stormgain's Mining using your pc to mine btc
https://app.stormgain.com/friend/BNS28178043
I started mining btc in my laptop using stormgain miner, Mar 9, 2021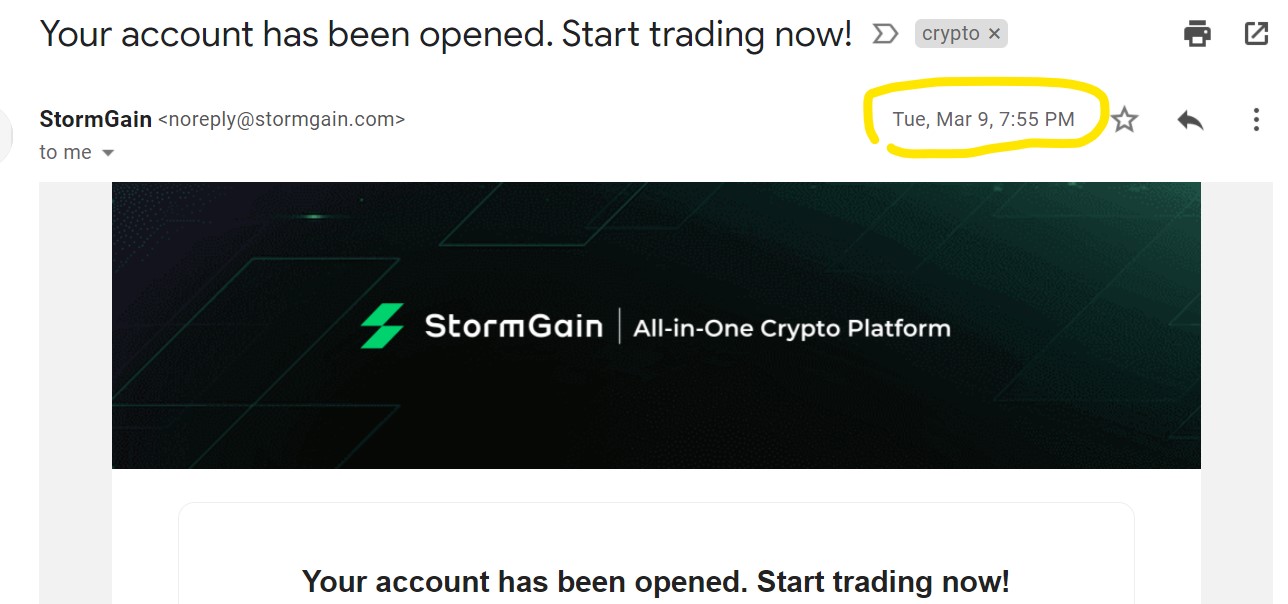 Around October 16, 2021 or before (my printscreen dated oct16) that i got an email from stormgain saying that i need to use the bonus funds and gain from it and keep that gains while the bonus funds will expires and i will be left with what i gain. So a good timing BTC was projected to run that time.. See below entry price and the current price and the stromgain buy signal. Noticed the gain. Below is the interface of the running trade.

Below is the interface of the closed trade, it shows the date and reliazed lost or gain

4 Days after Oct 20 based on the printscreen I closed the order. And took the gains, since i was beyond 60USDT i was able to move to 10% leverage, so what i did was to put the bonus on 10% and the gain at 5%. Started with a red. So i decided to documents things as i wanted to call this article how i made my first 100$ from nothing (spoiler alert or what?). Notice the buy indicators, meaning project to go up


Then the price when down, noticed i still have 62,09 entry but i have now a new 60,87 entry with a 5x25.37, i think i sold the 10 when the price was going down fast and opted for a 5% with the remaining. This was the call for the greed check, but i ignored it or neglected it due to being bullish

I did growth of $83.68 with the technique to selling at a high and putting it back. Leverage is different from HODL since you are playing with the rish of the down and liquidation you but yes the gain is higher. Look at the balance beside the deposit, now at $83.68 USDT

Noticed October 21, 2021 -24USDT lost, the 10x leverage dropped


October 21 and 22 then 10x and 7x Leverage dropped lost around $50+ now back to $30, basically we lost what we've earned from the run. Lesson learned at the peak i did the bullish leverage and it dropped the whales liquidated the leverage.

Restart $30.90, at entry 60,77

from $30 to 32, BTC is moving now, what im doing building it up, everytime i hit 3-2 gain i sell and put it back. Hodl doesnt work unless you just want to gain from the $30 instead of earning from $100

Noticed we are trading now at $35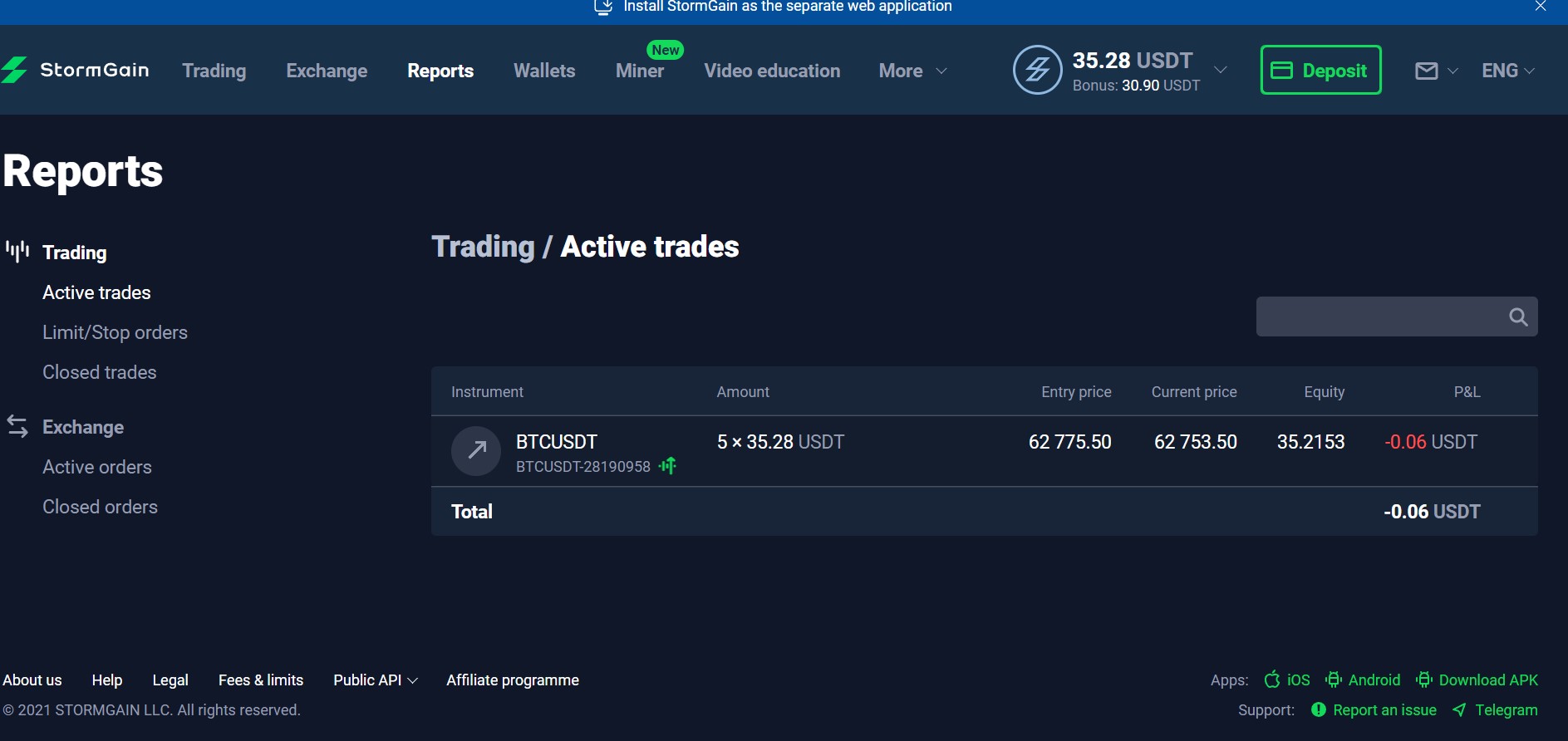 Notice in the active trade, green buy signal, BTC moving up so its a green now from the -.06 on the entry

Closed the trade and gained and traded again, noticed trading $37.40 now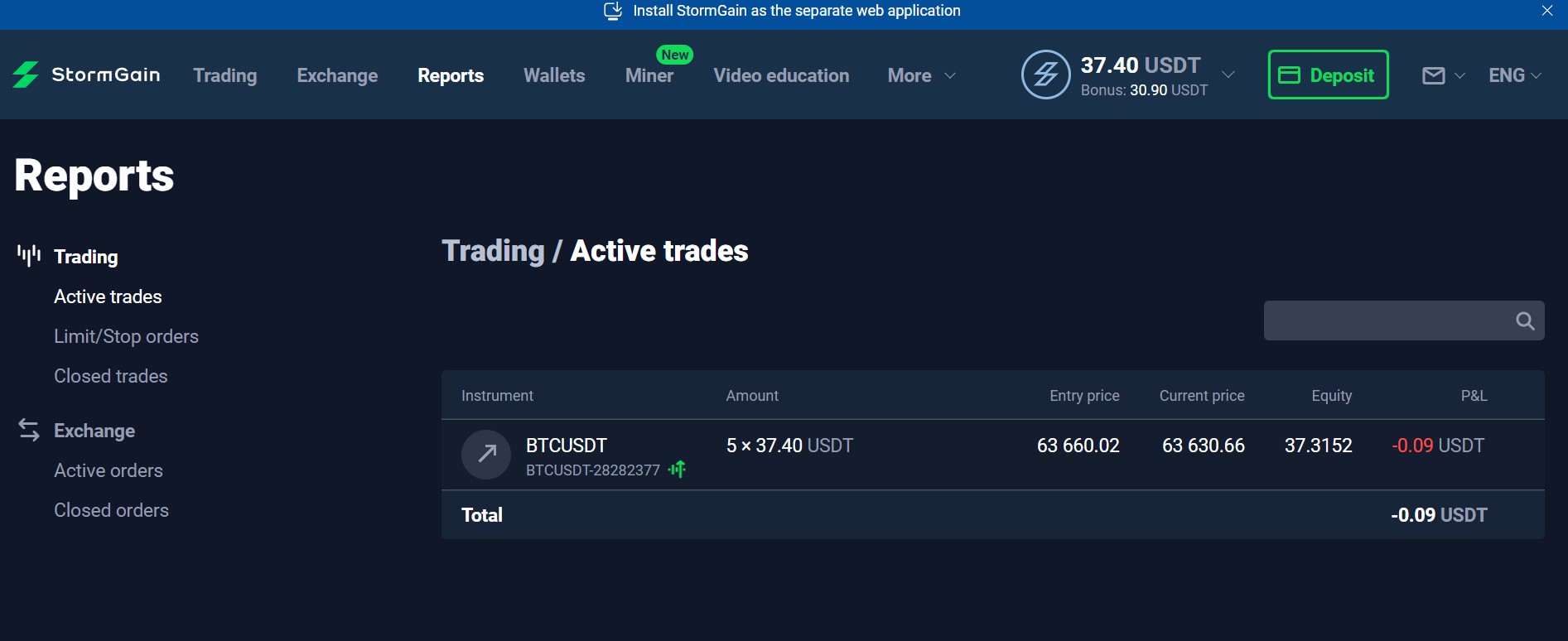 On the green now

November 8, gained and traded again now at 41.23. Noticed this taking some days to reach here, check the previous closed trades, 1 - 2 days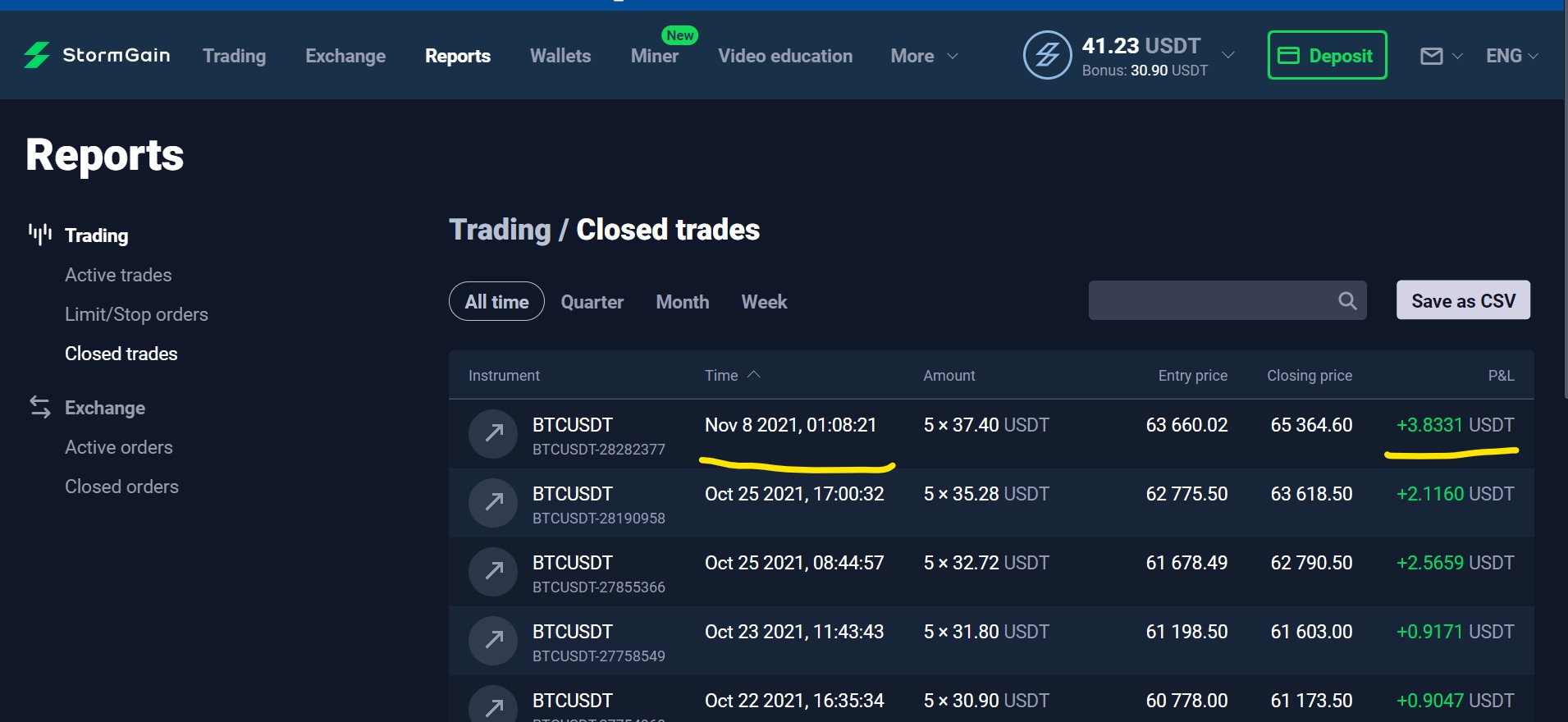 Trading at 42.78 now


Now at 48.09, noticed that jump in 1 day
Now at 50.21, this is november 11, BTC at 68,540

Noticed below active trade at 50.21 is now dropping, november 11, BTC dropped from 68 to 64 in the same day

This is the massive dropped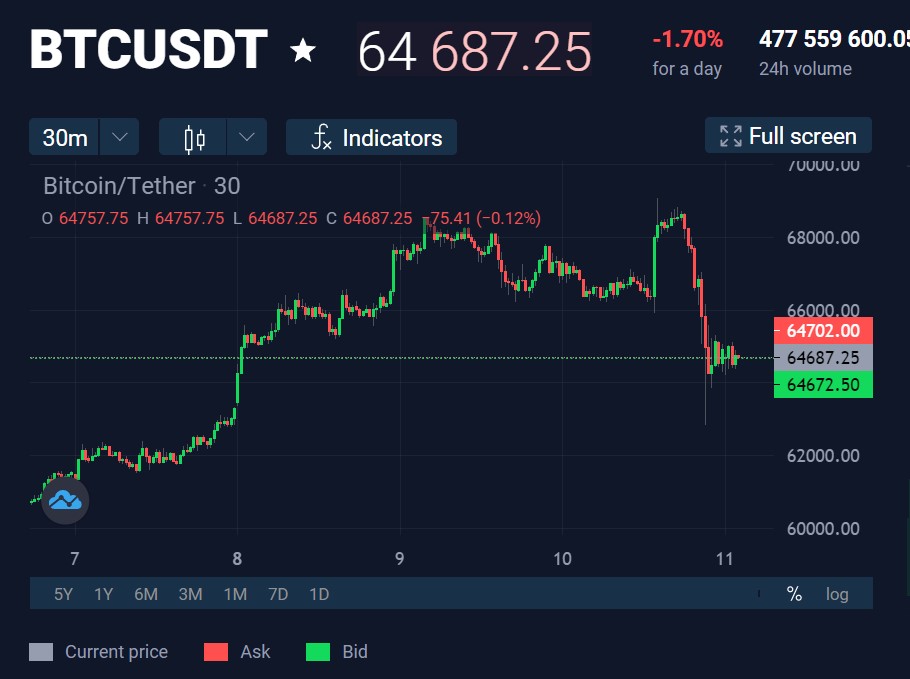 -14% to -19% now

November 12, lost the $22.7 because of the drop, BTC fell from 68 to 62, now we are back at $27.43, officially at a lost since we started with the $30 form mining

So i decided to hold the and not go in to the market yet there might be pull back and shakeouts specially as its nearing a blow top up. Noticed start with -.03

But it continued to go down to instead of losing $26 i have to hold it and go back when the market runs up. -$1 is better than losing everything and dont have something to ride with when the run comes
BTC for 5% leverage, catch it at 65,40 earlies, im not too confident with this
65,87 im a little confident
66,19 if we pass 65,87 without resistance, this is the last good buy, if it dips buy the dip (if leverage still not a problem with entry)
66,53 is my prediction when i will gain momentum in growth, last entry level for a good buy
for the rest that are not in leverage anytime right now is a good buy
UPDATE NOV. 24 2021
I felt like if i load every transaction it would be too lengthy so this starts at Nov 21, you can see that dates before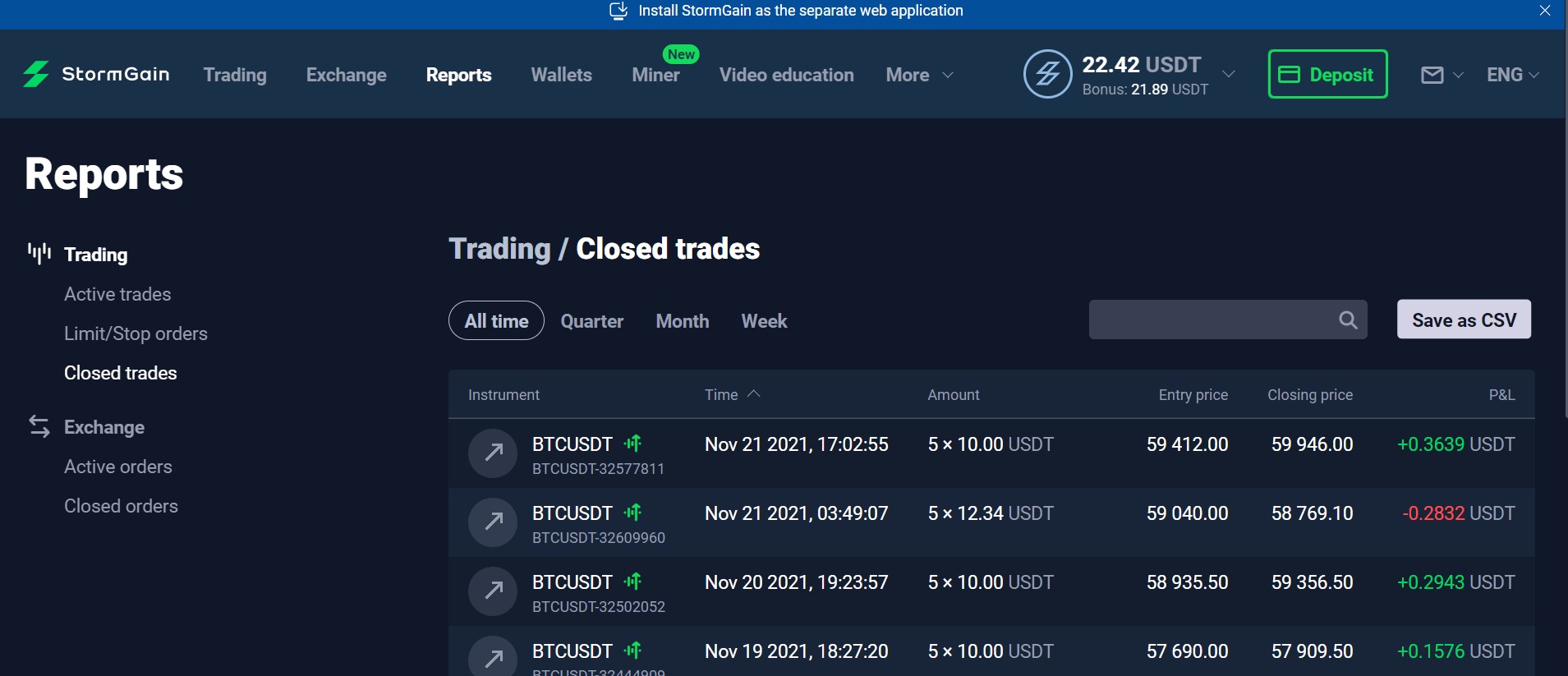 I did some day trade inbetween but didnt reach 1% or create a $1 gain, too volatile and the pressure of squeezing every btc out from retails is so high. Noticed the ETH since i felt the alt season is starting so i traded $10 for 5X
right now we hodling until friday November 26 for the Futures Closing and we will see what will happen. This also includes the possibility that BTC can drop to 52 53