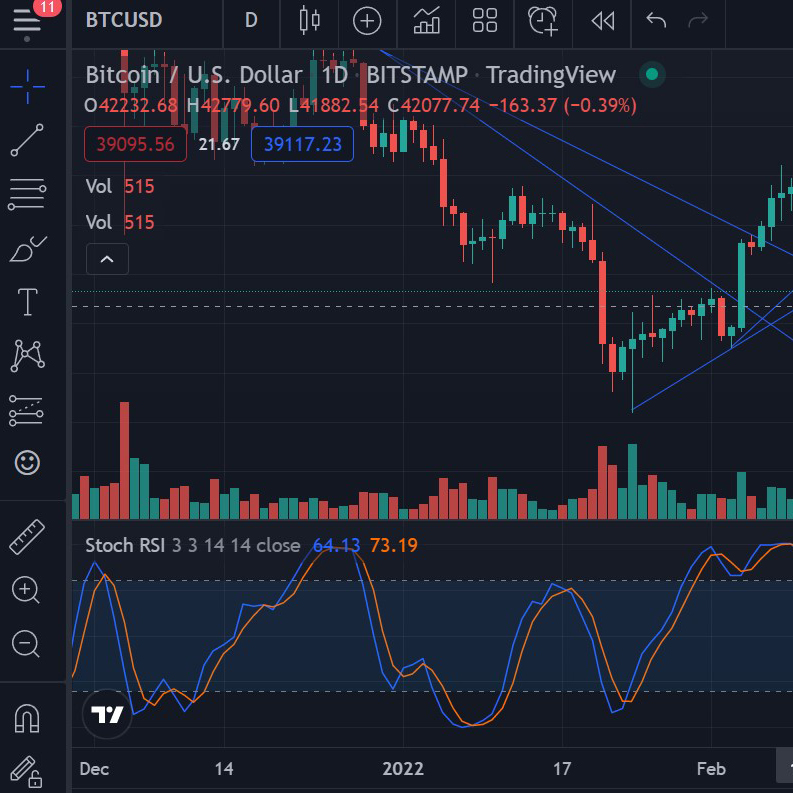 $BTC broke the down trend line and was ready to retest support.
Around Feb 4 2022, $BTC broke the downtrend line, shifting the path from the downtrend to the uptrend. And a retest was about to happen to confirm a bounce for the higher high. Around late Feb 10, it started to go down and buy Feb 13 to Feb 14 it started to bounce back. People celebrated saying a bounce has happen and it will be moving up, they failed to check the RSI, which at that time around 75 trending down.and then a shift to the upward. This led new comers to buy in and others adding to their positions. This was a big mistake for many, as soon as the price hit the resistance from the previous high it dropped below the previous low they called the bounce. The RSI continued its path going down until it reached bottom, and the price hit the support trendline and bounced.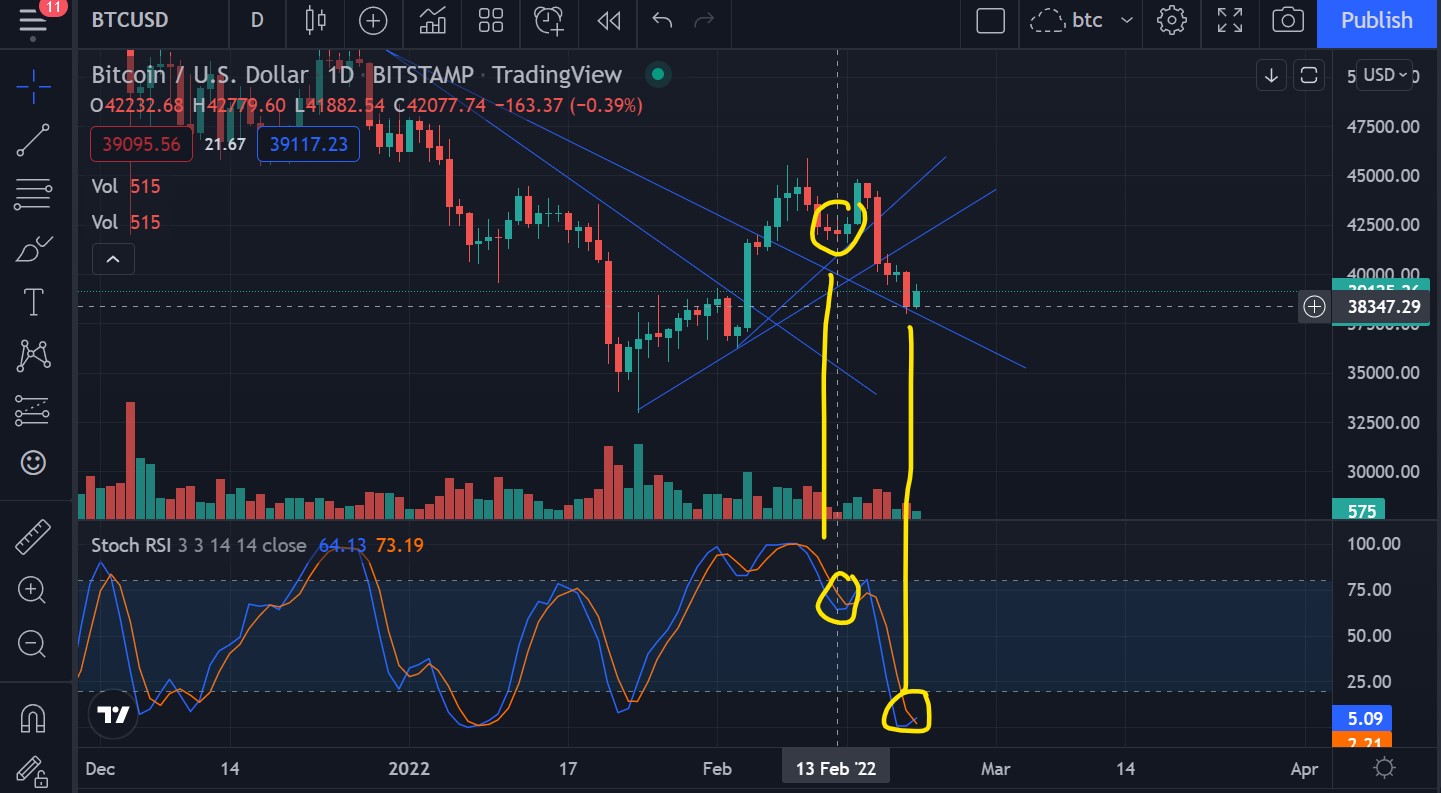 Reason why RSI is one of the important indicators since it tells you if its oversold or overbought, like what happened people just looked at the price action and didnt see the bigger scenario, that it was just a local short drop and bounce.